I'm going to be selfish and make the first picture post at this fabulous new community. How is that selfish? Because I'm going to make sure it's full of my sexy men. Well, and some other men. Okay, it's just going to have men in it.

These are pictures I took that you may use for your private, personal enjoyment. If you want to use them for some other purposes please ask. Thanks.


Let's start with something everyone will enjoy. Huston tongue!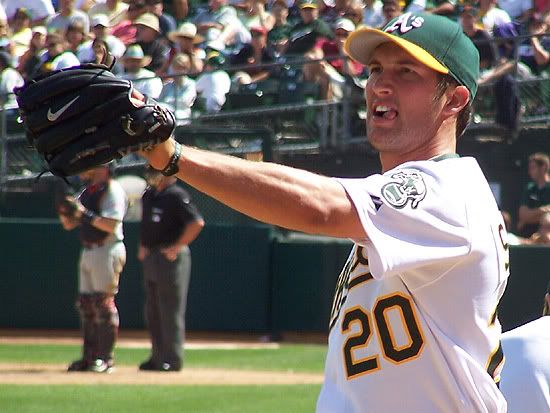 Pitchers... bullpen... it's all the same and who's going to complain about some Zito and Haren?



It's clearly very tiring sitting around for eight innings.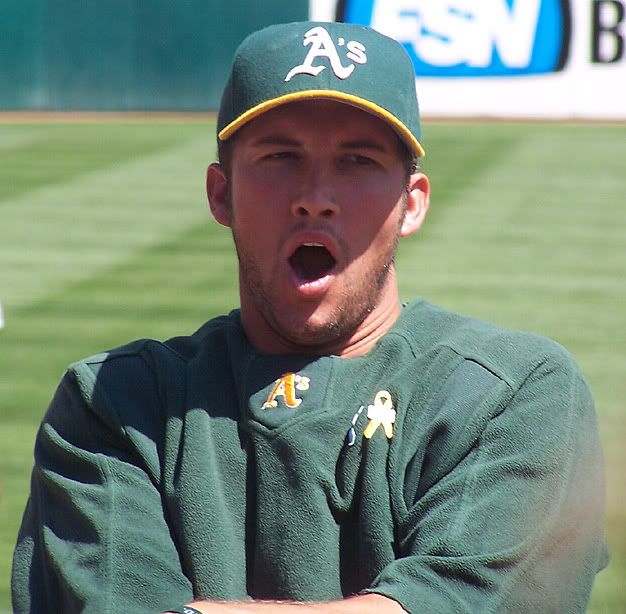 This is one of two times I've ever seen Justin Duchscherer smile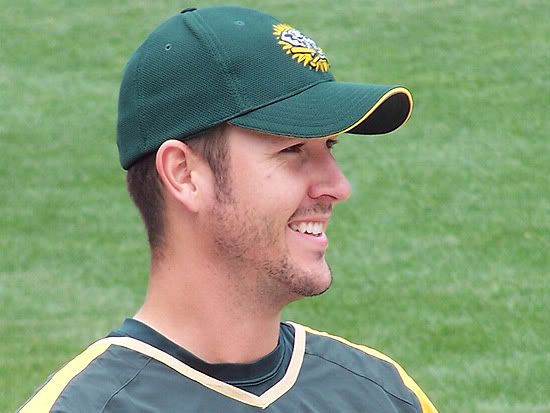 There's a sign that hangs in from the left field bleachers that says "Street Thugs" and I believe this captures that sign very well.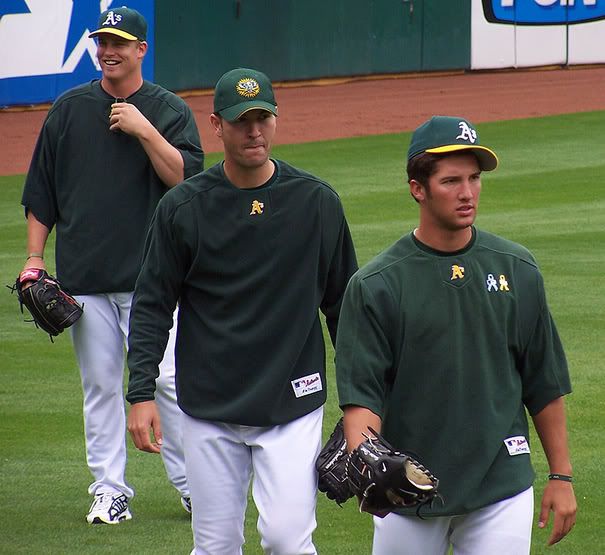 Gratuitous Jay Witasick pictures.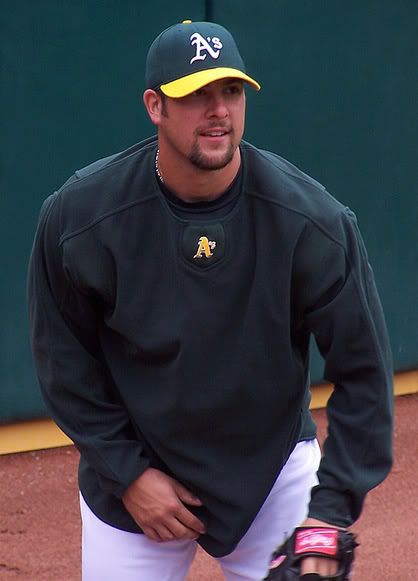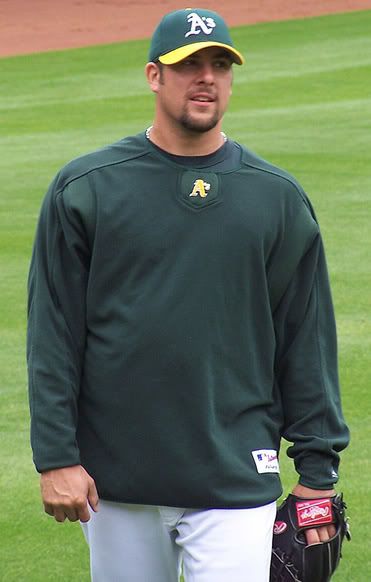 Even more Huston tongue.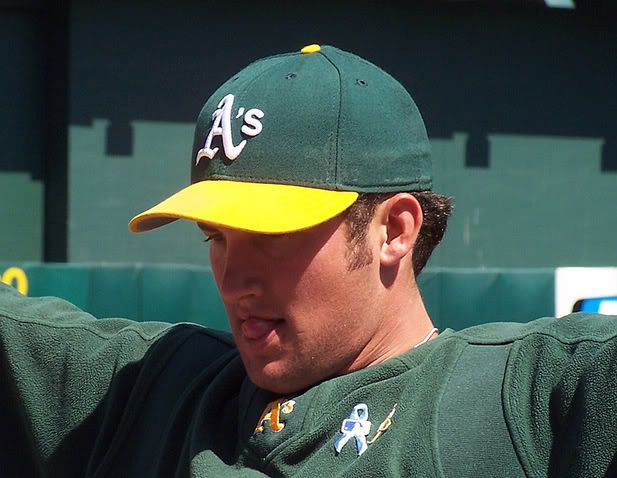 And finally, because this is an ode to the entire bullpen, I have to throw this picture in.