Bunch of photos I took at the game last night. They are mine, and please ask for permission if you want to use these in any way, shape, or form. I'd be more than happy to oblige, but we all like getting credit for our work, now don't we?




Someone asked Macha if he could sign a ball for his daughter's 17th birthday. Macha replied, jokingly, "She's 17, why can't she ask for herself?" He signed the autograph for her, and then posed for one with me!

Loads of Zito pics coming up:


Z wiping his nose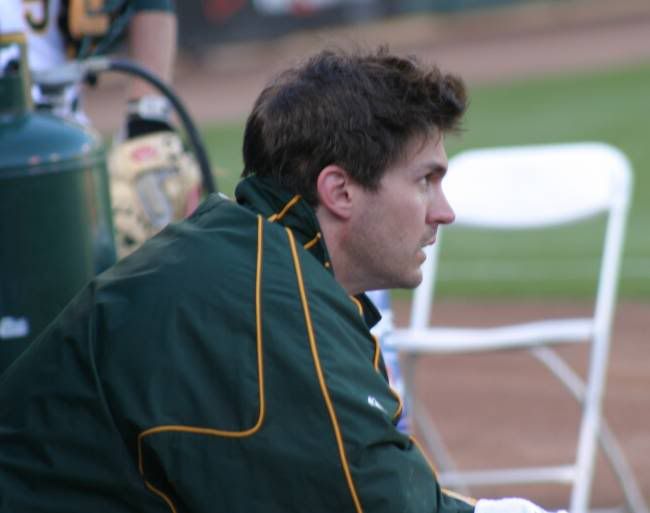 Pondering the space/time continuum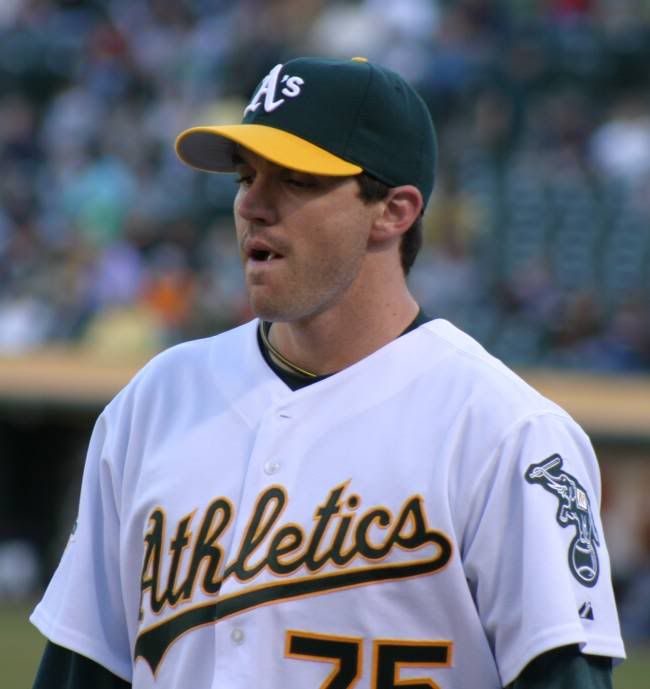 So, really, if an object travels fast enough...



FITZ!



Zito throwing



And then he got sick of being photographed. Ever the drama queen.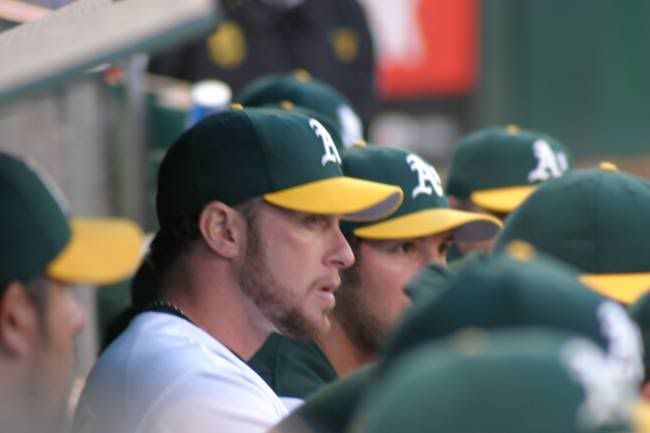 Kotsay walked down and sat in the bullpen! For those who didn't know, Kotsay was the closer for Cal State Fullerton back in the day. When he went back to the dugout, I was like, "Hey, Mark, not gonna warm up today?" He just shrugged.



Huston flashing the tongue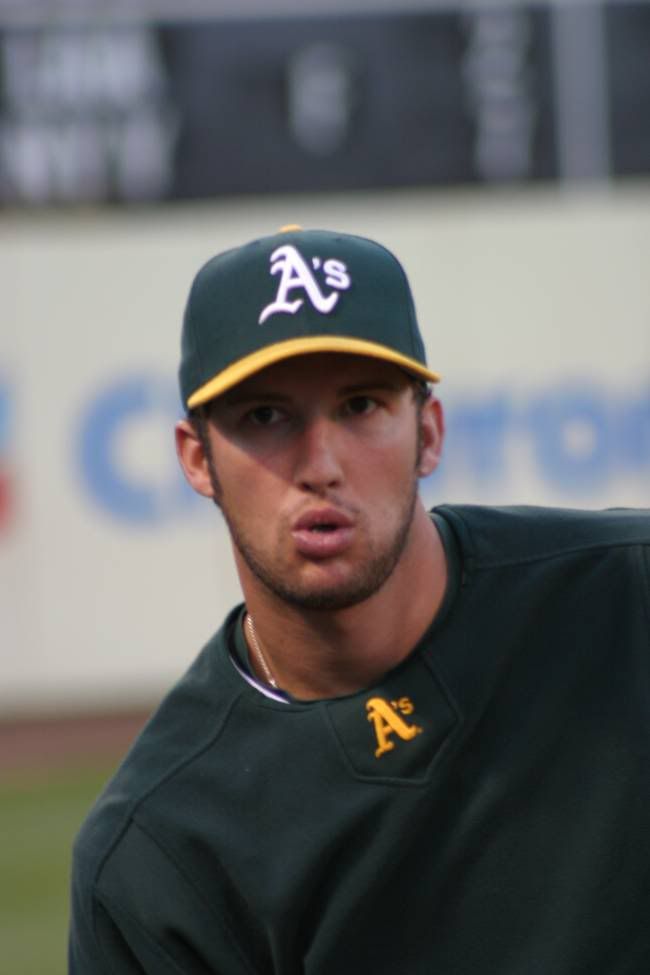 Magnum or Blue Steel?



Zito pitching, with a guest appearance by Chavez' ass.



Bradley was swinging the rebar! He was swinging the Big Hurt's rebar! I didn't get a clear shot of him swinging it, but this is him putting it down and picking up his bat.



Speaking of the Big Hurt... him going from first to third.



CLOWN!



Gaudin pitching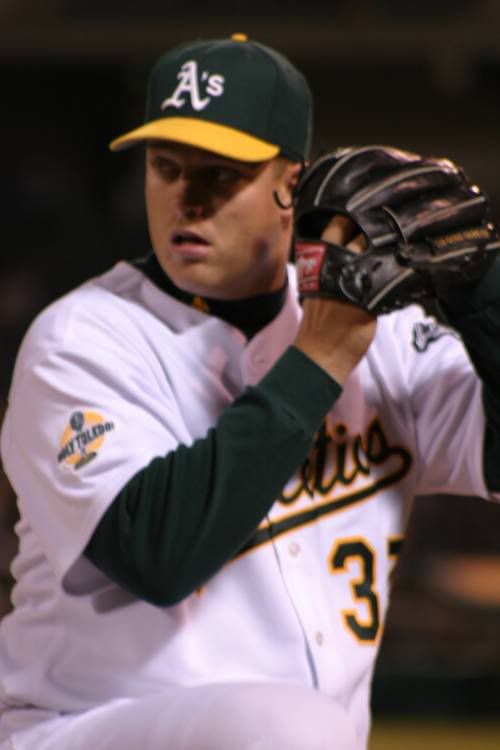 Joe Kennedy came back!



Rally drumming



Justin Duchscherererererererererererererer warms up...



...and then goes in to close it out.